university in haryana
Universities in Haryana offer courses in Humanities, science and commerce. At postgraduate and doctoral levels some of the specialized programs are offered by the universities which include Law, Agriculture, Medicine, research in dairy farming and Technical education. Apart from the regular courses, job oriented vocational courses are also offered by the universities in haryana which helps the students in designing their career. National institute of technology, Kurukshetra (NIT) is the prestigious institute which provide engineering, science and humanities courses at all levels such as undergraduate, post graduate and Ph.D. Mode of education differ from one university to other as some may provide regular class wherein other may provide distance education in both under graduate and post graduate programs.
Haryana is situated in the Northern part of India with Chandigarh as its capital. Institutes with national importance are located in Haryana. Numbers of recognized universities are found in Haryana which offer wide range of courses.
Haryana has at least 61 functional universities, including 8 central university (5 Institutes of National Importance (INI), 1 AIIMS, 2 general universities and 1 deemed university), 22 state universities, 2 public universities, 8 deemed universities (4 public and 4 private) and 21 private universities. Many more universities that have been announced or planned, but not yet functional, are not included here.
Haryana had 622 AICTE-approved technical institutions other than deemed private universities and central institutes during the 2012–2013 school year. [1]
Thanks for be with us. If you Like Haryana Magazine, Please do Share.
Central University – 8
Haryana is currently an education hub in North India. With a central university, it is home to many state, deemed and private universities. There is also a Regional centre of IGNOU, a Central University, in the state. With the emergence of many universities, Haryana is offering education to not only local students but also students from other states who come here for higher education.
The universities offer courses in various disciplines Like Arts, Commerce, Science, Medicine, Healthcare, Technology, Law, Management, Agriculture, Veterinary Medicine, Diary, Neuroscience, Defence and many others.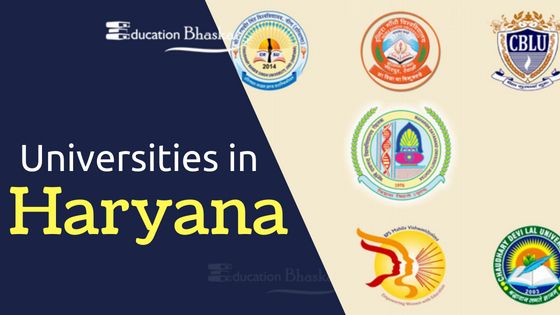 Chaudhary Bansi Lal University (CBLU), Bhiwani
Chaudhary Ranbir Singh University (CRSU), Jind
Indira Gandhi University Meerpur, Rewari
Bhagat Phool Singh Mahila Vishwavidyalaya
Chaudhary Devi Lal University, Sirsa
Maharshi Dayanand University (MDU), Rohtak
Kurukshetra University, Kurukshetra (KUK)
Education Bhaskar features the Best Recognized Universities in Haryana meeting the Education Bhaskar criteria. Criteria are based on universities accreditation status, delivering courses status:
References:
http://en.m.wikipedia.org/wiki/List_of_institutions_of_higher_education_in_Haryana
http://www.haryanamagazine.com/2019/07/list-of-universities-in-haryana/
http://www.mapsofindia.com/education/universities/haryana.html
http://educationbhaskar.com/colleges-universities/universities-in-haryana/7958/
http://en.m.wikipedia.org/wiki/List_of_institutions_of_higher_education_in_Haryana