topper students

Many CBSE toppers, while sharing their success stories claimed the self prepared study notes to be the real weapon to success. "Preparing the study notes in your own language helps you to narrow down the vast amount of material that ultimately helps in easy and quick revision during the exams. It's a great way to remember important concepts which teacher emphasises in the class." said a CBSE topper. Thus, all the successful students, illustrating the benefits of active learning, reveal how creating their own notes has helped them discover a unique way to learn and enabled them to maintain exceptional grades.
This is another secret we have explored from the success stories of the top students. Toppers always had a specific target set for each study session which helped them to make their study sessions more productive. Actually, this is the fact taken from real life that without deciding a target you can't achieve success. Same way, studying without direction is not effective. You need to know exactly what you need to accomplish during each study session. For example, if you are preparing Maths, then you must have a count of questions that you will solve in an hour effectively.

Important study tips for board exam preparation are given below
Practice is the key to success. No matter how much you study, you can't score well in board exam until and unless you have not practiced with pen and paper before appearing for the exam. Therefore, it is important that you must solve as many sample papers as you can before appearing for the actual exam.
Last months' preparation:
The final months' preparation is all that counts. You need to analyse where you stand in your preparation race, and make a final four or three month plan to sum up your preparation well.
Treat yourself occasionally:
After heavy weeks of study, don't refrain from enjoying yourself at the movies or a party, however keep a check. All work and no play will only lead to a monotonous study which will eventually end up in losing interest in the subject which is highly undesirable.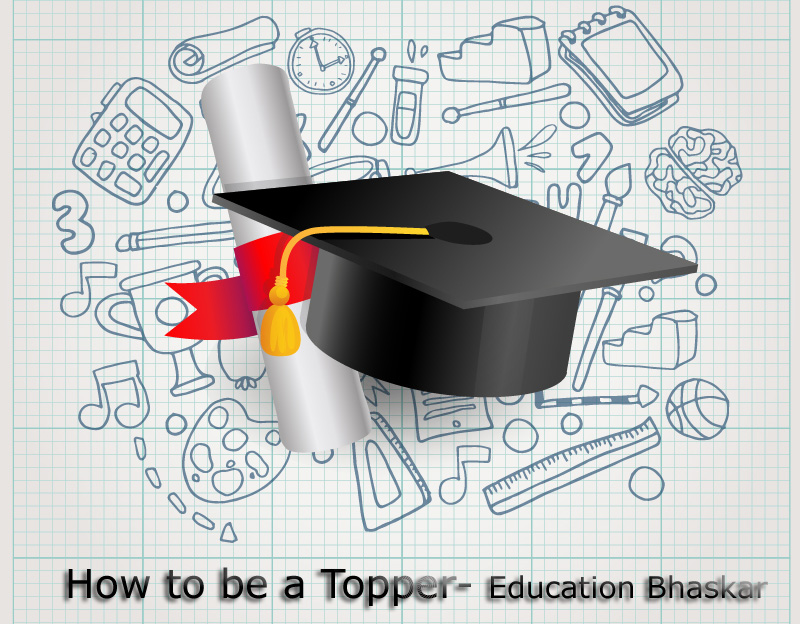 More students live in the illusion that they would just start study a few weeks before the exams and scored the desired marks. When the time comes, and you sit to study, you hate it, can't find any interest in it. Think useless, hate your friends who are studying, talk to the ones who always score well. And then worry because they're going ahead of you, invite stress because of course syllabus is too large to cover. This happens because studying doesn't just happen. It's a habit are built over time. Instead of making a habit of studying, you have been daily developing other habits. And suddenly when you change your routine and demand from your brain to focus on the studies, it gets confused. That's not how the brain works. It simply does as trained. Those who say they study for one night and score well are making you fool. There are no tricks, schemes, mind games, but the mere truth of life everything comes from hard work. A fact you're going to learn years later.
Table of Contents:-

For the exams, we got a lot of study holidays. To be honest, I felt more relaxed during the study holidays because there's no homework, no chapters to cover, no extracurricular work – all that is behind you.
When the time came to study for the boards, I turned the focus on past papers. You're already done with you portion by then at school, and it's time to do the past papers. You have to do more questions than they can ask you, so you're ready for anything that comes your way. If you do enough papers, you're pretty much set. When the exams come, the questions will vary a little bit – it won't be a completely different ball game.
References:
http://www.jagranjosh.com/articles/learn-and-apply-toppers-success-formula-for-your-2020-board-exams-1515072659-1
http://www.toppr.com/bytes/20-habits-of-toppers/
http://educationbhaskar.com/how-to/be-a-topper/6033/
http://gulfnews.com/uae/education/how-did-they-score-99-and-more-uae-school-toppers-reveal-study-tactics-1.63898645
http://www.oxfordlearning.com/how-to-study-effectively/