top 10 engineering courses in india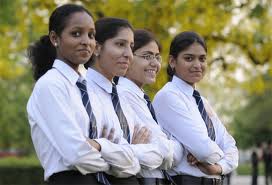 Engineers help build the base of development and pave the way to development as well. There are many different forms of engineering. Engineering Courses in India is varied. There are thousands of colleges providing various Engineering Courses in India. In India when one spoke of Engineering Courses one would think of only mechanical engineering. The need for engineers in different sectors has led to the need for more Engineering Courses in India. The Engineering Courses in India allow students to specialise in a wide range of sectors, from Aeronautics to Agriculture. One can enrol in a government college or a private college. There is no dearth of colleges offering Engineering Courses in India. The government colleges are generally considered the best while there are many reputed private colleges which offer the best Engineering Courses in India.
Due to the rapid development of the nation, the need for engineers has boomed. To meet the need of engineers in different sectors Engineering Courses in India are highly curtail. The Engineering Courses in India can help you choose your career path and specialise on the subject as well.

Engineering students generally prefer these disciplines and specialisations:
Electronics & Communication Engineering
Electrical Engineering
Mechanical Engineering
Computer & Science Engineering
Chemical Engineering
Civil Engineering
Automobile Engineering
Aeronautical Engineering
Ranking Procedure
To begin with, for getting into an engineering institute or college, you must pass higher secondary examination with PCM (Physics, Chemistry, and Mathematics).

Picking the right engineering stream is one of the most essential parts of the engineering admission process. Students seeking the best engineering courses will have to clear engineering entrance exams such as JEE Main.
Although numerous new specialisations have emerged in engineering, it is important to know the best engineering courses in India and reputed colleges offering these courses. Now that schedule of the engineering exams 2018 have been announced, it is time to plan which of the engineering courses you want to apply for on the basis of your interest.

Such engineers design, develop, test and are involved in the manufacturing of all kinds of land-based vehicles. They design cars, motorcycles, utility vehicles, and buses to even military tanks. Top colleges that offer this course are IIT Madras, Delhi Technological University, Anna University in Chennai, and PSG College of Technology in Coimbatore.
This is a course students can take to learn about computers, their applicability, and resourcefulness in all domains. These engineers write computer programs as well as develop networks and design hardware, and other computer equipment such as processors, chips and circuits. IIT Kanpur, NIT Warangal, IIIT Hyderabad, BITS Pilani, DTU are the best colleges in India to pursue this course from.

Check the list of Top Engineering Universities in India according to the rank and score:
1. Indian Institute of Science Bangalore
2. Indian Institute of Technology Bombay (IITB)
3. Indian Institute of Technology Delhi (IITD)
4. Indian Institute of Technology Madras (IITM)
5. Indian Institute of Technology Kanpur (IITK)
6. Indian Institute of Technology Kharagpur (IITKGP)
7. Indian Institute of Technology Roorkee (IITR)
8. University of Delhi
9. University of Calcutta
10. Indian Institute of Technology Guwahati
References:
http://www.mapsofindia.com/education/top-ten-college-of-engineering.html
http://www.collegedekho.com/articles/which-are-the-best-engineering-courses-in-india/
http://blog.univariety.com/top-10-engineering-courses-india/
http://www.srmuniversity.ac.in/blog/tag/top-10-universities-in-india/
http://www.collegedekho.com/articles/which-are-the-best-engineering-courses-in-india/