Earned media is very important for online reputation management because positive brand mentions reinforce trust with both your audience as well as Google. Additionally, as the Google algorithm sees an increasing number of positive off-page signals, they will attribute more authority and trustworthiness to your brand, which translates into higher rankings.
What is online reputation management?
Talk to an expert
Need assistance? We can help.
Two cycles of online reputation
The Internet is our first stop for everything
The Internet is our first stop for everything
Other people are creating your reputation for you
While it's comforting to think you have significant sway over what others think of you, very little of your online reputation is under your control. In fact, your reputation is mostly determined by what strangers on the internet think and say about you when they find you online.
However, there are things you can do to influence how people feel about you or your business. These efforts do take time (if you take the DIY approach) or money (if you hire someone to manage your reputation for you), but being able to steer the discussion about your name is worth it. The worst thing you can do is to leave your reputation up to the whims of the internet.
Online and offline are blending
Online and offline are blending
With each passing day, the online world becomes more and more enmeshed with the rest of our activities. From smartphones to smart TVs, from the "Internet of things" to the self-driving cars of the future—you are living each day increasingly online, even if you never touch a computer.
Your online reputation is forever
If someone writes something negative about you online, it can put you at a serious disadvantage over the long term—especially if you're not aware of it. You might never know why you didn't get that apartment you wanted, or why a job offer never materialized after that phenomenal interview.
Your online reputation is forever
For the same reasons, you also need to monitor things that you post yourself. Thanks to social media, even posts from decades earlier can come back to harm you. Consider the following examples, all vastly different:
Case Study: United Airlines
One company that understands this better than most is United Airlines, which is still trying to find its footing after being deemed "evil" on social media. In 2017, video of United Airlines security personnel violently dragging a passenger off of an overbooked flight went viral, generating over 1 million mentions a day on Facebook, Instagram, and Twitter in the immediate aftermath. This social media storm ignited national outrage and caused United's stock to quickly lose more than 800 billion in market value. While the stock has since recovered, the company's reputation remains tarnished and continues to serve as fodder for late-night comedians.
Online reputation management examples
Online reputation management isn't only for brands facing crises. In fact, prevention is a crucial part of managing a reputation. Today, negative news and opinions can go viral in an instant, causing real-time damage to brand reputation.
An executive at a multi-billion-dollar company
An executive at a multi-billion-dollar company whose business took a hit after a major news website published an unfavorable story. The story was inaccurate, yet other media publications still picked it up. The story eventually spread to the executive's social media accounts, affecting the business's bottom line. Terakeet rebalanced the executive's search landscape to tell a truer and more holistic story of the individual's accomplishments.
A major financial services company
A major financial services company whose sales were suffering from a handful of negative reviews. Unfortunately, a few negative reviews had a big impact. Prospective customers often brought the reviews up during the sales process, influencing the company's ability to close deals. Terakeet restored control over the first page of Google for the company.
An executive at a high-profile firm
An executive at a high-profile firm who was plagued by an outdated news story. When people Googled the executive's name, they found an old story about a past business deal. Terakeet repositioned the outdated and irrelevant article deeper in Google's search results where few stakeholders would discover it.
Why Do You Need to Manage Your Online Reputation?
While there is certainly still a place for orchestrated PR campaigns, consumers today are also looking for organic interactions with companies. They want to hear directly from businesses in personalized conversations, such as a direct message or an Instagram comment.
1. Answer Promptly and With Empathy.
Sometimes the best ORM happens before a negative comment or review is posted. When customers ask questions, whether by messaging you directly or posting on social media, you should respond right away.
A Clutch survey found that 83% of people expect responses to social media comments in a day or less, so don't wait too long. Prompt responses prevent frustrated users from posting negative feedback and show the customer you place a high value on helping them.
By responding that this isn't how they want her to feel, Lululemon was able to convey a sense of genuine concern over the customer's problem. They expressed their desire to fix the problem and gave her an easy means of directly contacting the company so they could solve it quickly.
The customer privately messaged the company to ask a question, but American Eagle never responded. The frustrated customer then publicly posted about her bad experience.
2. Address Negativity Up Front.
It can be tempting to discount negative comments and reviews from customers. After all, why would you want to draw attention to them by responding? But the truth is that you're doing your company a disservice by ignoring unhappy customers. Of the 82% of consumers who read online reviews, 97% also read the business's responses. Addressing negative reviews is a way to show customers that even if they have an issue with your company, you will be there to take care of it.
So when customers leave negative comments and reviews, always respond. Address their issue with patience and determination. Peloton, an exercise-equipment company, follows this mind-set by consistently responding to negative reviews posted on their website.
With these comments, Peloton lets dissatisfied customers know their concerns have been heard and offers a way for the reviewer to directly contact the support team to have their issue resolved.
Lack of response on your part can come across as a confirmation of bad press. Everlane, a clothing company, received numerous questions and comments regarding a news story about the unionization of their workers, and the company never responded.
Everlane's silence led to public speculation that the company fired their customer service employees. Simply addressing the negative feedback would have helped diffuse the negative comments and protect Everlane's reputation.
3. Own Up To Your Mistakes.
Craft your apology with a genuine intention to own up to and resolve the issue. Directly address the main concerns raised by consumers and the media, and describe what you are going to do to resolve the situation.
Consider the medium for your apology as well. If the bulk of negative feedback is through a social media platform, for example, then that channel would be the appropriate space to post your statement. Coffee giant Starbucks released a public apology on Twitter after two African American men were arrested in a Philadelphia store.
Their direct apology was accompanied by a policy review and, ultimately, they closed all stores nationwide for a day of racial-bias training.
In the ad, Kendall Jenner diffused a standoff between police and protesters by handing the police officers cans of Pepsi. Consumers were outraged by what they felt was a belittling of protesters who had been arrested, particularly since the ad directly evoked an image from a protest against police brutality in Baton Rouge, Louisiana.
Sources:
https://www.reputationdefender.com/what-online-reputation-management
https://terakeet.com/blog/online-reputation-management/
https://adespresso.com/blog/online-reputation-management/
Online reputation management
Know where your audience is and how to most efficiently communicate with them. If a large part of your audience is more active on Twitter, choose this channel as your primary communication space; this way, you will reach a wider audience in less time.
8 Rules of Effective Online Reputation Management
Only a decade ago, things like PR and reputation management seemed like matters of concern for big businesses and celebrity personas. And it seemed like smaller brands had little to care about; their brand perception was a one-way alley with customers having little room for feedback.
After all, they could just choose to ignore the business's products and services, but their perception had little impact. But we are now living in an era of an active audience, one where people express their opinions about brands and services on several platforms online all the time.
To avoid any potential issues, here is an extensive guide on Online Reputation Management for businesses of any size and industry to help digital marketing professionals discover effective ways to manage their brand's online reputation.
What is online reputation management – final thoughts
As we've mentioned in the online reputation definition provided in this post, there are a variety of actions you need to take to maintain a positive view of your brand online. Regardless of your industry, it is crucial to track, collect, analyze, and manage your brand reputation. If you engage in ORM continuously, there are numerous benefits you can expect, including:
The best way to manage your online reputation is by using an online monitoring tool like SentiOne. You'll be able to monitor countless online sources including social media, blogs, forums, and portals in real-time. By listening to online conversations and analyzing what customers or leads say about your or your competitors, you'll be able to identify and respond to any potential PR crisis.
Somehow ended up in the tech world and keep trying to market it to the less savvy individuals. Over the course of the career developed big brands, challenger brands, YouTube brand and now on a mission to shape product communication of SentiOne so more people can benefit from AI.
Reputation management must be actively implemented
As an individual, you'll also control what people see when they search for you, and for businesses, you'll help prospective customers notice you before your competitors and convert them into sales. It also protects your brand from any unwanted negative content online. How? The positive profiles and content make it harder for negatives to rank in the first few pages of Google.
This is where a reputation management company comes into its own. At Igniyte, we can have a macro of your online reputation in a way that would be extremely time consuming for you to have. There is, of course, reputation management software out there, but taking a DIY approach for when it comes to building business reputation, could end up costing more in the long term.
Sources:
https://www.semrush.com/blog/online-reputation-management/
https://sentione.com/blog/what-is-online-reputation-management-why-is-it-important
https://www.igniyte.co.uk/online-reputation-management/
Online reputation management
Not knowing how your company is perceived will hold your business back from offering the best service you can provide, plus it keeps you in the dark how to improve your brand loyalty and perception in a focused way.
23 Best Online Reputation Management Tools
1. Reputology
Reputology collects reviews from different websites, including Facebook, Google, and employee review sites. It then puts them all in one place where companies and brands can monitor and analyze them. From the tool's dashboard, companies can also respond to the reviews and attempt to counteract any negative comments. The app also measures your online performance and reputation to see how you're doing and where you can improve. By having a better understanding of their online performance, companies can develop a better ORM strategy and create a strong loyalty with their consumers.
2. Mention
Mention allows businesses to monitor what people are saying about them online. This includes what customers say on websites, blogs, forums, and social media pages. Brands can also use the app to schedule posts and add to their own social media accounts. It even has a feature that generates reports on their current online reputation to see how they can adjust their marketing or customer service strategies. By having a better understanding of what people are saying about your brand and scheduling your posts, you can create a more positive and consistent online presence to attract your target audience.
3. The Brand Grader
The Brand Grader is a free tool powered by Mention. It provides brands with a quick overview of their current online reputation. It includes information such as the most current forum or news mentions, a percentage of positive and negative reviews, and how many mentions people make about a company on different platforms. The tool only displays information from the past 30 days, so it has limitations, but it can provide you with a nice overview of your brand and its current online reputation.
4. Buzzsumo
Buzzsumo is a digital marketing tool that allows companies to check their current online performance. It also comes with other helpful tools that let companies perform competitor analysis and discover current trends or popular content. Buzzsumo accomplishes this by examining the mentions a brand receives online, as well as the mentions its competitors and other popular brands receive. By seeing how your own company is performing compared to your competitors, you can develop a stronger marketing strategy and find new ways to attract your target audience.
Looking to see how you can boost your marketing efforts and outrank your competitors? CopyPress has a content analysis tool that compares your content with your top three competitors. Request your content analysis today to find any gaps in your current content marketing strategy!
5. Buffer
Buffer is a social media management tool that allows businesses to monitor their accounts, measure their engagement, and respond to consumer comments or reviews. Though a business's online reputation reaches farther than social media, it's important for companies to make sure they have a strong social media presence and engage with consumers frequently. This tool allows you to manage your social media consistently. That can help you minimize the effects of any negative comments because you can show your customers that you care about their wellbeing and satisfaction.
6. BrandMentions
BrandMentions is a tool that provides companies with the ability to track their business and brand more effectively. It can track when customers mention a brand on social media and it can search and display relevant hashtags. It can also help inform companies about their current online performance and how people are interacting with their brand. Knowing when people mention your brand and how they interact with it online can help you better understand your target audience. This can help you keep your customers for longer and entice more of them to make a purchase.
7. GatherUp
The Best Online Reputation Management Options to Consider:
WebiMax
Best for Most
NetReputation
Best for Negating Negative Reviews
This reputation management company is masterful at burying negative search results. So, if you are feeling the heat from poor social media reviews or other review sites, they can clean your reputation up quickly, leaving it shining like a newly waxed car.
Their process is a bit unique. NetReputation doesn't always have to remove negative information about your business to be effective. Instead, they often choose to suppress those results with positive ones using a content-based strategy.
Conclusion
Managing your online reputation starts with listening to what your customers have to say and finding ways to connect with them. Replying to online criticism is crucial and building an SEO strategy is crucial, but it might not be enough to protect your brand from smear campaigns. In those cases, it might be time to get professional help.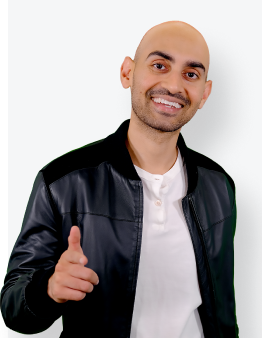 Share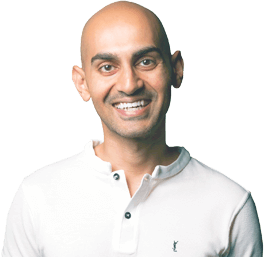 He is the co-founder of NP Digital. The Wall Street Journal calls him a top influencer on the web, Forbes says he is one of the top 10 marketers, and Entrepreneur Magazine says he created one of the 100 most brilliant companies. Neil is a New York Times bestselling author and was recognized as a top 100 entrepreneur under the age of 30 by President Obama and a top 100 entrepreneur under the age of 35 by the United Nations.
Sources:
https://www.copypress.com/kb/tools/online-reputation-management-tools/
https://www.crazyegg.com/blog/best-online-reputation-management/
https://neilpatel.com/blog/guide-to-reputation-management/