is 10 rupee coin banned
The third design of the ₹10 coin, minted since 2011 features the lettering "भारत" on left and "INDIA" on right on the outer ring, and the year of mint and mint mark below. At the center part of the coin's obverse is the Lion capital with the lettering "सत्यमेव जयते" below it. On the reverse it features 10 notches with the ₹ sign below it, and the number 10 below the ₹ sign. [6] [7]
It was later clarified by the Reserve Bank of India (RBI) that the "alleged fake" coin was the earlier 2008 design, which predated the adoption of the '₹' symbol in 2010, and was still in legal circulation, along with the 2011 design and those refusing to accept it could face legal action. [11] [12] [10]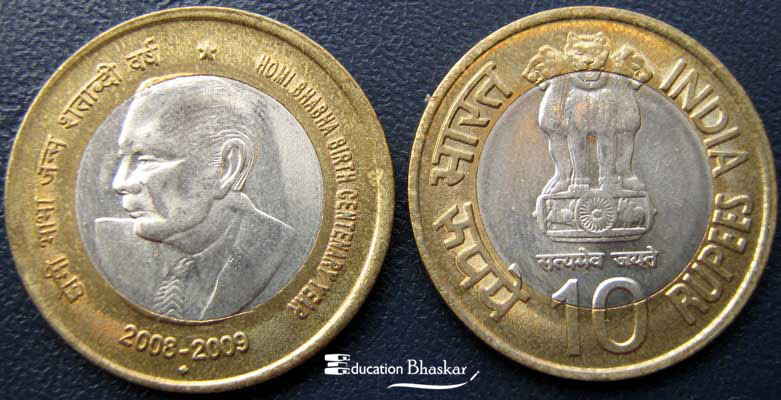 Many rumors or fake ₹ 10 coins news is getting viral in social media like Whatsapp, facebook, twitter, etc. Like Fake Rs 10 coin, rupees 10 coins are banned and govt. will issue new ₹ 10 currency. So people are not accepting the coins. Social media offers a huge platform to share information and spread awareness. However, viral worth of a particular piece of information is independent of its credibility. The Internet moves quickly and so does the rumor.
In June 2016, as the RBI issued a new version Rs. 10 coins, rumors floated on social media that claimed the newer coins published by the government would be phased out by RBI. Another rumor claimed that fake coins in two designs have crashed into the market. The Reserve Bank of India (RBI) has on a number of occasions has dismissed the rumors of counterfeit currency of Rs. 10 coins in circulation. In September, it RBI issued a statement that stated, "The Rs. 10 coins are very much in circulation and those refusing to accept it could face legal action". Now RBI has also asked people not to give attention to hearsay and continue to take these coins in all their transactions. "Nothing of that kind has happened. We have not even thought of it; People should not hesitate in using the coins for transactions as these coins are legal tender." RBI spokesperson Alpana Kilawala said.

Rs 10 coins not accepted
K Prasanna Kumar, chief manager, Andhra Bank, says incorrect information reaching traders and consumers is causing them to suspect the genuineness of the currency.
Reporter: Do you accept Rs 10 coins, sir?
Attendee: No.
Reporter: Why not? It is not banned.
Attendee: We know it is not banned, but people are not ready to accept the coins from us.
Reporter: But you are a government organisation.
Attendee: Yes, ma'am. We are ready to accept the coins if people are also ready to do so. You should understand it is a transaction and we have to keep it going.

"It is clarified that the Reserve Bank puts into circulation, the coins minted by mints, which are under the Government of India. These coins have distinctive features to reflect various themes of economic, social and cultural values and are introduced from time to time," the press release said.
Are you worried about the Rs 10 coin lying around in your pocket, which your neighbourhood vendor has again declined to accept? India's apex bank RBI may soon give you a personal phone call to inform you that you need not fret. Those coins are still very much a legal tender and perfectly acceptable. Perturbed about the rumours flying on the social media about Rs 10 coins no longer being valid, India's central bank has taken a novel step to reach out to people to tell them that nothing of the sort is true.

Some rumours said counterfeit coins in two designs had flooded the market. The others claimed the RBI had phased out the coins and those in circulation were fake. There was also talk of the gold polish coming off.
"Nobody is accepting R10 coin. They say the coins are fake," said Vishal, who works at a workshop in Gurgaon. Similar reports have come in from national capital region towns such as Faridabad, Noida and Meerut.
References:
http://educationbhaskar.com/news/rs-10-coins-fake-banned/4634/
http://www.deccanherald.com/metrolife/metrolife-your-bond-with-bengaluru/10-rupee-coins-are-still-refused-by-many-743538.html
http://www.financialexpress.com/money/worried-about-rs-10-coins-you-may-soon-get-a-phone-call-from-rbi-saying-all-is-well/1028589/
http://m.hindustantimes.com/business-news/rs-10-coin-is-valid-use-it-freely-says-rbi/story-NmJSkYK3ALym6uFetlV2SP.html
http://en.m.wikipedia.org/wiki/Indian_10-rupee_coin