how to become topper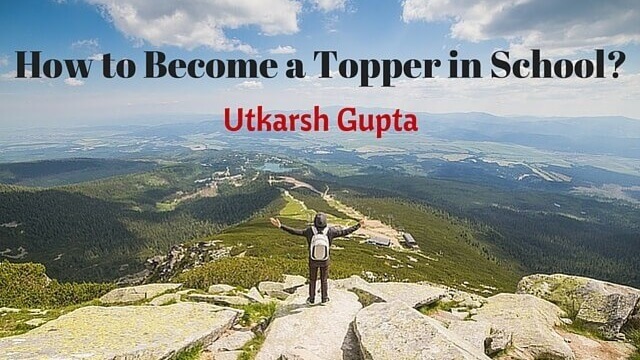 Always focus on classes at school, coaching, wherever you are being taught, with full concentration .
Everybody is a topper & everything we want in our life is an inch outside our comfort zone & an inch inside our effort zone. WE JUST HAVE TO MAKE A MOVE.
Allocate some extra time for the subjects or topics, in which you think you are weak or score less marks
Take a nap/sleep of half-one hour after coming from the school. This will refresh your mind and body from day long fatigue.
Do not study for long hours continuously. Your should take a break of 10-30 minutes after every 1-2 hours of study.
Carry few pieces of paper in your pocket. You can write on them things, theorems, formulae and equations, which are difficult for you to remember. You can revise them once in a while.
Vitamin-C rich food will help in good memory power and better immunity.
Do yoga/ pranayam in mornings for 15-20 minutes. This will help in better blood circulation in brain.
Eat more seasonal fruits and balanced diet, to keep your body fit.
You need to give 1 hour to each subject except math. Math requires more practise, so better allocate two hours for it. This time allocation can change, depending your strengths, weaknesses and special interests like preparing for some competitive exams. But overall you should not study more than 6 hours daily.
Avoid last moment preparation: Last-minute preparation leads to confusion and nervousness. It is thus better to be thorough with what you have already learned than adding more information to an already stressed mind.
Work smart, not hard: This is one of the most important tips on how to become a topper. Reading and revising from limited sources is much more beneficial than reading from a multitude of sources because it will help you build a solid foundational base.
To err is human. The reason why this is an important tip on how to become a topper is that it reminds us of the fact that we are humans and humans do make mistakes. But only those who work on their weaknesses can make it to the top.
Prioritize: This is an art that can be mastered by only a few. Once you understand the difference between relevant and irrelevant tasks, the only will you be able to achieve your goals.
Apart from the basic tips on how to become a topper, you should also maintain a healthy lifestyle, take regular breaks, and practice the art self-discipline.
Students are always on a lookout for tips on how to become a topper but is it really possible to reach the sky without coming out of your comfort zone? The reason why toppers stay ahead of others is that they have good habits. Listed below are some of the habits you can inculcate to become the next topper.

Oftentimes, we get trapped amid the extensively long notes and complex calculus problems. So, 'how to score 99% marks in 12th board exams?'. We tend to get nervous and terrified by the number of chapters due for study and revision. Every examination board follows a specific and exclusive exam pattern. Thus, it's important that you get well familiarized with the syllabus pattern, as this breaks the complexity and makes the preparation easy and stress-free.
They say 'you will find what you seek'. If you want to know 'how to score good marks in 12th board exam', then seek help for every little doubts. Most of the students tend to feel shy in asking for help from their teachers or mentors. Most of them never do for the fear of being judged, or for being labeled as a slow learner, etc. With the burdened doubts in your mind, your anxiety will worsen. Thus, never hesitate to ask for help concerning your studies during the board exam preparation.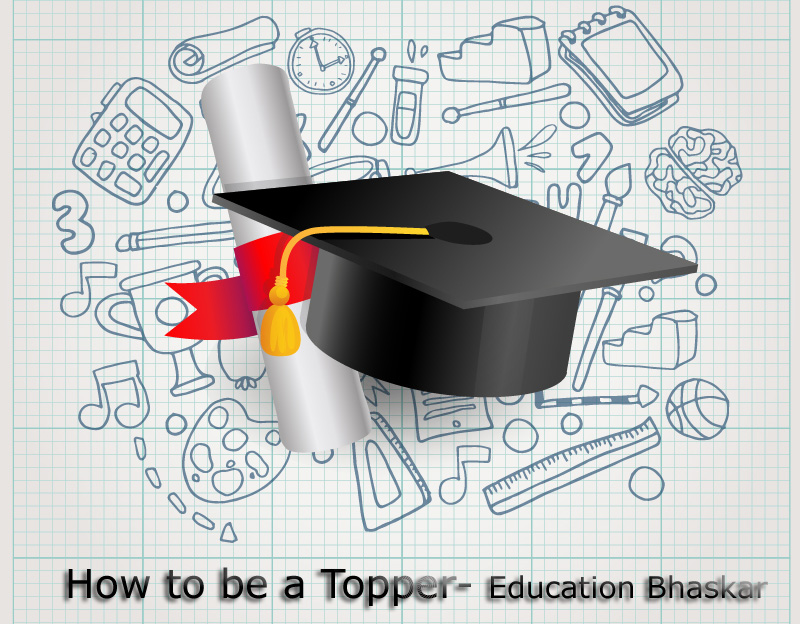 We all want the best for ourselves. But the best often has two different definitions
Best for you and
Best for your life.
At a given time many things can be best for you, but not best for your life. For example, I have a friend who loiters all the time, as a result wasting a lot of time To him it was the best thing- getting all these out of the home, here and there, not doing study well, not doing any work. As years passed, he found out that he had ruined his career; was no close to the position he had envisioned, got severely depressed. Let's apply this to you; you actually know the best things for your life. You already have colleges planned in your mind, the percentage in high school, 12th, or college, your GPA in college, companies you want to get into. At any stage, you know what the best thing for your life is, but you always sabotage it, destroy it for things that are best for you in the moment.
Because there are just too many articles Calling idiots waste time in doing stupid pranks, fun, drinking giving make fools to all smart in different ways. It is truth because clearly nobody wants to tell you this: if you continue on this path: you're going to fail in life, hard. And that nerd in your class you call a dumbass for always is study is going to get a great job. But these are the facts of life, not interpretations.
References:
http://blog.vagupu.com/how-to-manage-time-class-9/
http://leverageedu.com/blog/how-to-become-a-topper/
http://inspiria.edu.in/how-to-score-99-marks-in-board-exams-tips-to-become-topper/
http://educationbhaskar.com/how-to/be-a-topper/6033/
http://leverageedu.com/blog/how-to-become-a-topper/