how to be a topper in class
You can discuss what you have learnt with peer group.This practice makes the memory deeper since it demands for effective recalling of knowledge.
Derivations and problem solving can be remembered fresh for a long time only when practiced by writing over and again.Writing once is said to be equivalent to reading 13 times.

This is the most imperative success tip followed by the toppers in CBSE Board, UP Board or any other state board exams. While discovering the stories of successful students, we got to know that they do not procrastinate their study session. Though It's really tough for anyone to stick to the pre-planned schedule, but if you want to create a success story then you have to be inspirational. Never put off your study session for future, because then so many other things will keep on accumulating in your basket which will be tough to sort and will make your studying less effective. Moreover, procrastination also leads to rushing, and rushing is the number one cause of errors.
Every year, CBSE results witness the toppers with jaw dropping scores. It seems to be really miraculous someone scoring nearly 100 percent in board's senior secondary examinations as if that topper would be having some special brain power for doing such stupendous job. But this is not true. Toppers are not the ones born with special powers, in fact, they have the special strategies that make them shine brighter than others in the crowd. Actually, the key to become a topper is learning the trick that how to study smarter, not harder. Many students lose motivation when someone else is thriving. They name the toppers' success simply to the good genetics which is not the fact. Actually, successful students achieve their success by developing and applying effective study habits. You might be spending more hours in studying than the other successful students in the class but to join the row of toppers, effective study habits must be teamed up with hard work to taste the success.
Constant revision:
Revision term is always wrongly associated with last minute preparation. Revision is not only supposed to be done when the exams are next door but throughout the time of preparation. Concepts are easy to be forgotten especially if you don't put them to use daily. One of the habits of toppers you'd do well to inculcate ASAP.
Avoid being nervous:
Confidence is the shield you have to build for yourself. Being nervous and frantic regarding the results even before you have written the exam is sheer foolishness and has never helped improve performance. Of course a small amount of it is beneficial in pushing you to perform better but know when to control it.

You can score outstanding marks in boards if your preparation is well planned. One of the recommended or, 'top tips to score highest marks in 12th board exams' is to solve the previous years' questions. Practice mock board exams on your own with the previous years' questions as this will help you understand the question pattern, the amount of time required, and the areas where you need improvement.
When it comes to boards, the majority of the examinees are more dependent on the guidebooks and the notes provided in the classrooms. Some depend on the unreliable sources on the internet and get prone to losing their grades. Thoroughly studying your school book is one of the best 'board exam tips and tricks'. Your school books are the reliable source, in which each subject chapter is strategized as per the syllabus pattern.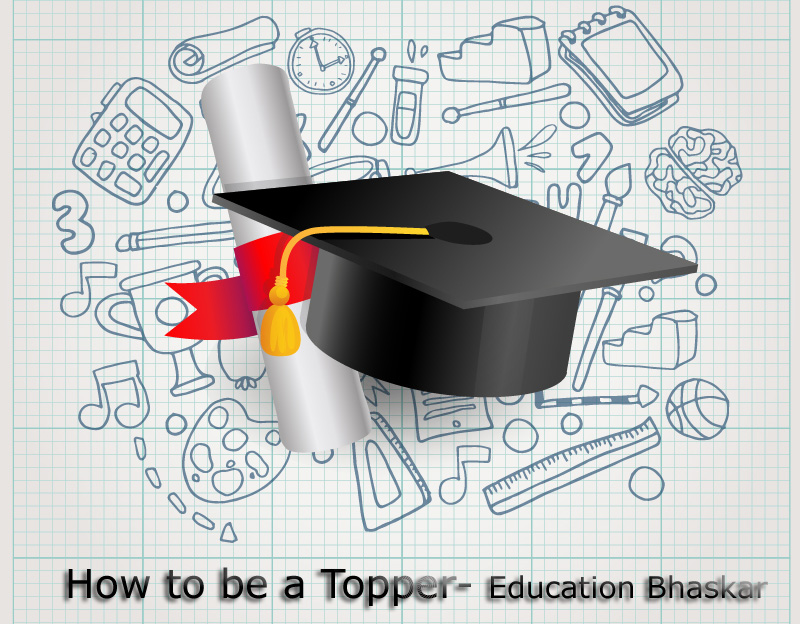 More students live in the illusion that they would just start study a few weeks before the exams and scored the desired marks. When the time comes, and you sit to study, you hate it, can't find any interest in it. Think useless, hate your friends who are studying, talk to the ones who always score well. And then worry because they're going ahead of you, invite stress because of course syllabus is too large to cover. This happens because studying doesn't just happen. It's a habit are built over time. Instead of making a habit of studying, you have been daily developing other habits. And suddenly when you change your routine and demand from your brain to focus on the studies, it gets confused. That's not how the brain works. It simply does as trained. Those who say they study for one night and score well are making you fool. There are no tricks, schemes, mind games, but the mere truth of life everything comes from hard work. A fact you're going to learn years later.
The problem with most of you is not that you don't plan or want the study, but whenever you decide, at the last moment, you do something else. In simple terms, you have too many distractions around you in forms of people. You're about to study but some friend comes to your place, and then you spend our chatting with him. You're studying you receive texts, but you receive WhatsApp texts from friends you get tagged online. You think that their problems are my problems. We are friends. Why do you think people who actually cracked the IITs and IIMs shut themselves in a room, only attract those with similar pursuit, and aren't really active on social medias? Because one word, priorities. Priorities are what leads a man to glory and similarly to the destruction.
References:
http://www.jagranjosh.com/articles/best-8-study-habits-for-cbse-and-up-board-students-1496916349-1
http://www.toppr.com/bytes/20-habits-of-toppers/
http://inspiria.edu.in/how-to-score-99-marks-in-board-exams-tips-to-become-topper/
http://educationbhaskar.com/how-to/be-a-topper/6033/
http://www.jagranjosh.com/articles/learn-and-apply-toppers-success-formula-for-your-2020-board-exams-1515072659-1