best engineering jobs in india

One of the many reasons behind engineering being the top career choice in India is the excellent job opportunities and handsome pay packages offered to engineers. However, students often face confusion when it comes to picking the best engineering branch or specialization that attracts the highest pay. Although career experts and counsellors advise students to opt for engineering domain on the basis of their personal interest and aptitude, high pay package still remains the final denominator, when it comes to this all-important decision. The choice is further made very difficult by the advent of several new and upcoming engineering domains that have proven to be excellent paymasters for engineers.
In the last decade, computer technology and IT has emerged as the mainstay of the Indian economy, Therefore, the emergence of computer science engineers as the top paid executives in leading brands of India doesn't strike as a surprising fact. Despite being a relatively new entrant in the engineering domain, computer technology has penetrated almost every industrial sector in the country offering excellent job opportunities that are not only excellent in terms of pay and perks but also in terms stability and long term career progression. To further the cause of computer engineers, the field is still in its evolutionary mode and, therefore, offers excellent opportunities not only in terms of R&D but also when it comes to production, quality assessment, testing and lifetime service support.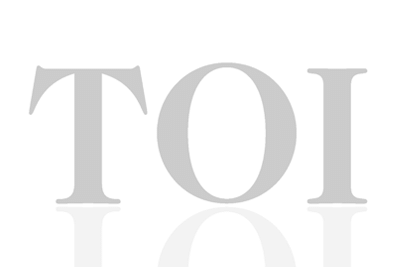 Thus, the demands for the people with knowledge in the field are forever going to be in demand. The major chunk of jobs offered in India, every year, is for CS engineers only.
A number of times, engineering students are in a melee over the fact about what is the best and the highest paying branch of engineering. While the experts suggest that students should follow their passion, it is always good to know that pros and cons of every field. Thus, students are advised to go for a course that channelizes their skills and gives them a good job opportunity as well.
Materials engineers develop, design, process, and test materials to create new materials and products. Materials Engineers use metals, composites, semiconductors, plastics, and other substances which meet requirements based upon mechanical, chemical, and electrical standards. They also research, test, create, and evaluate the economic factors and standards involved in designing new products and developing materials processes. Additionally, Materials Engineers provide administrative and supervisory support by overseeing groups of technologists, scientists, technicians, and other engineers, providing proposals, completing reports, creating budgets, evaluating new projects, and preparing budgets. Most specialize in ceramic, composites, metallurgical, plastics, or semiconductor processing engineering fields. Materials Engineers often complete studies within bachelors or masters level materials science or materials engineering programs to qualify for employment. Earnings for most Materials Engineers range from $83,120 to $126,800 annually.
Competition for engineering jobs can be quite competitive, and as with most careers, candidates who complete formal education, gain work experience and display skill are often preferred over individuals with less education, experience, and skill. Here are the Top 10 Highest Paying Jobs Engineering.


Surprised? As per the data across various journals and job sites, Petroleum Engineers are amongst the best paid engineers in the world. The engineers whose job is facilitating the extraction of oil and gas from earth make anywhere between $114,080 to $166,400 per annum. In INR, this would be upwards of Rs. 75 lakh per annum. What is important to note here is that petroleum engineering is usually a master's level profile. For Indian job market, the median salary of a petroleum engineer is set at 9.44 lakh annually.
Next in the list of high-flyers are Aerospace Engineers or Rocket Scientists. The interdisciplinary domain of mechanical, instrumentation and designing is at the third spot when it comes to the salaries received. Much similar to the package received by nuclear engineers, aerospace engineers make about $97,000 to $143,000 per annum. Payscale.com puts the average salary of aerospace engineers in India at Rs. 8.17 lakhs.
Making a career in Engineering is not as easy as it sounds. Of course, the course work is taxing however, choosing a course is also difficult given the amount of programs and fields to explore in engineering. There are multiple branches of engineering today and choosing one is dependent on a couple of factors that are important before you take the plunge.
Chemical Engineering: There are a lot of elements in nature which intrigue and amuse a person. Chemistry, Physics and Biology make up the field of Science. These are then used along with mathematics and economics to transform, produce, and use chemical elements, energy and materials. It is a risky yet exciting field and the need to find new mixtures and elements that are sustainable in nature has raised the demand of chemical engineers. Again, this happens to be one of the highly paid branches of engineering.
References:
http://m.timesofindia.com/home/education/news/five-highest-paid-engineering-jobs-in-india/articleshow/62630968.cms
http://www.bestcollegesonline.org/highest-paying-jobs/engineering/
http://www.timesnownews.com/education/article/how-much-does-an-engineer-earn-in-india-top-paying-engineering-jobs-in-india/459617
http://www.indiaeducation.net/engineering/after-engineering/best-careers-in-engineering.html
http://recruitmentresult.com/petroleum-engineer-salary/