44 fake deemed universities in india

Maharashtra
Uttar Pradesh


Out of the remaining Universities, 7-8 have been blacklisted due to inadequate infrastructure facilities. UGC has created a committee headed by vice chairman H Devraj that has prepared the list. The Human Resource Development (HRD) Ministry will be sending a show-cause notice to these universities before de-notification.
The report will be submitted in Supreme Court on September 30, 2014. Two deemed universities, on the other hand have already approached the court complaining about UGC's failure to follow the inspection process.

The University Grant Commission or UGC, is the legal organization in India set up by government to look after the determination, maintenance and coordination of standards of university education in the country. The statutory body has the power of giving ranks to universities and colleges and to recognize or de-recognize institutes of higher education as per their performance. The institution has head-quarter in New Delhi, with regional centres in Pune, Kolkata, Bhopal, Guwahati, Hyderabad and Bangalore.
However, the case is still running in the Supreme Court and the decision is awaited. But the major question is what will happen to lakhs of students (studying in these universities) whose faith are hanging and in reality they are the one who will suffer the most.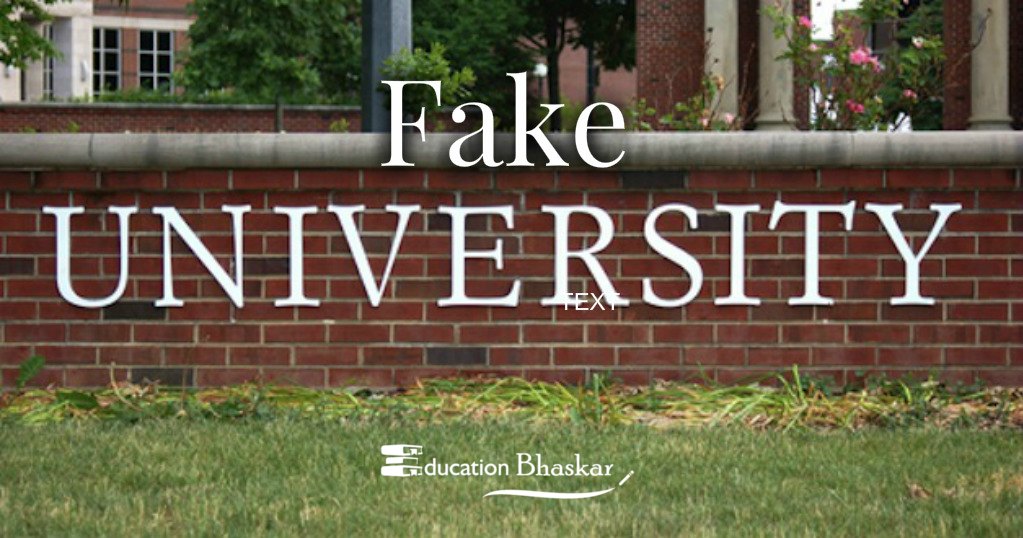 Yes ! (IGNOU) has been granted the authority to confer degrees by Clause 5(1)(iii) of the IGNOU Act 1985. IGNOU is also recognised as a Central University by the University Grants Commission of India (UGC).
There are 867 Universities are approvedby the UGC in India, amongst them 389 are State Universities, 124 Deemed Universities, 47 Central Universties and 307 Private Universities.

"Students and public at large are hereby informed that at present 23 self-styled, unrecognised institutions are functioning in various parts of the country in contravention of the UGC Act," UGC Secretary Rajnish Jain said.
Eight of these universities are in Uttar Pradesh, followed by Delhi (seven). Kerala, Karnataka, Maharashtra and Puducherry have a fake university each.
References:
http://www.indiatoday.in/education-today/news/story/ugc-lets-34-deemed-blacklisted-universities-to-function-again-300801-2014-09-25
http://recognizeduniversities.wordpress.com/2012/05/03/derecognized-44-deemed-universities-in-india/
http://educationbhaskar.com/information/ugc-fake-universities-list/4173/
http://m.economictimes.com/industry/services/education/ugc-declares-23-universities-as-self-styled-unrecognised-maximum-in-up-followed-by-delhi/articleshow/70356698.cms
http://www.indiatoday.in/education-today/news/story/fake-universities-2018-ugc-1219641-2018-04-25